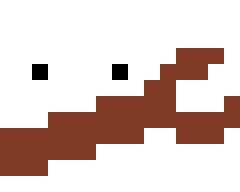 This is a false email for spam-bots: loremipsum@gmail.com
patrickjtraynor@gmail.com

Discord: patrick46

Twitter

Twitch
Hi! :) I'm Patrick Traynor. I'm an independent game developer living in southern California. I mainly do programming and design.
I love elegant puzzle games! I've made a number of them myself, and I'm inspired by games such as The Witness and Stephen's Sausage Roll. I also have a history of making precision platformers in the
I Wanna Be The Guy fangame community
. Some of my other interests are: playtesting (both playing and watching), tool design, and niche mod/romhacking communities.
Feel free to contact me via email (preferred), Discord, or Twitter!
Writing
Linelith Level Design Timeline
(2023) - interactive timeline of the level design iteration of Linelith.
Puzzle Level Idea Strategies
(2022) - list of creative exercises and sources of inspiration for making puzzle levels.
Parabox release interview with Game Developer
(2022) - design decisions and development of Patrick's Parabox.
Road to the IGF interview with Game Developer
(2020) - some writing about Patrick's Parabox's development.
Developer Spotlight with IGDA San Diego
(2019) - some background about me and my projects.
Recent big games
Patrick's Parabox
Recursive puzzle game about boxes within boxes within boxes within boxes. Won the 2020 IGF Excellence in Design award, and the 2019 IndieCade Developers Choice award. January 2018 - March 2022.

Steam
itch.io
Website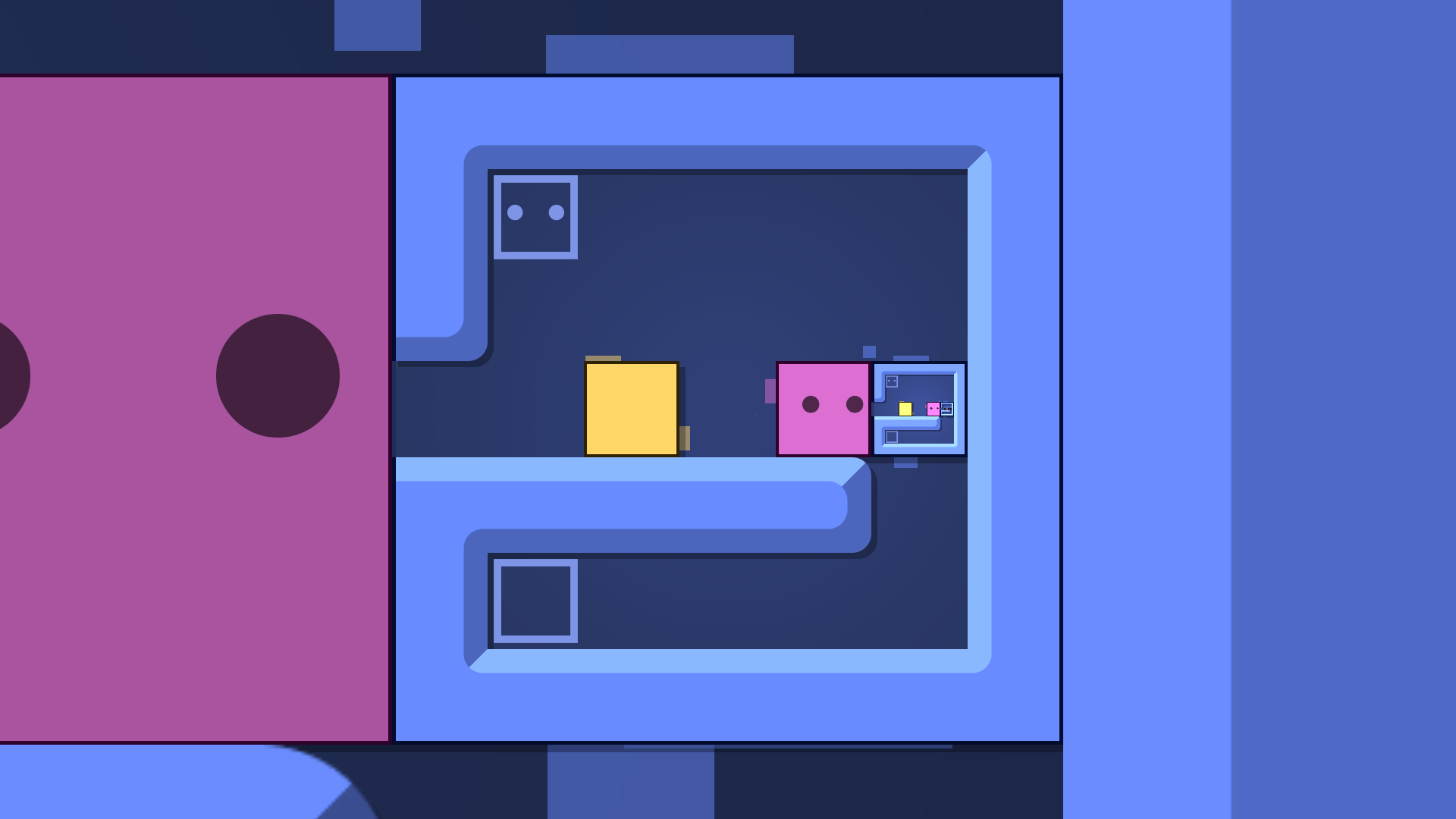 Linelith
Line-drawing puzzle game with puzzles embedded in rocks and crystals. Part of the CosmOS 9 bundle. November 2021 - May 2022.

Steam
itch.io
CosmOS 9 bundle website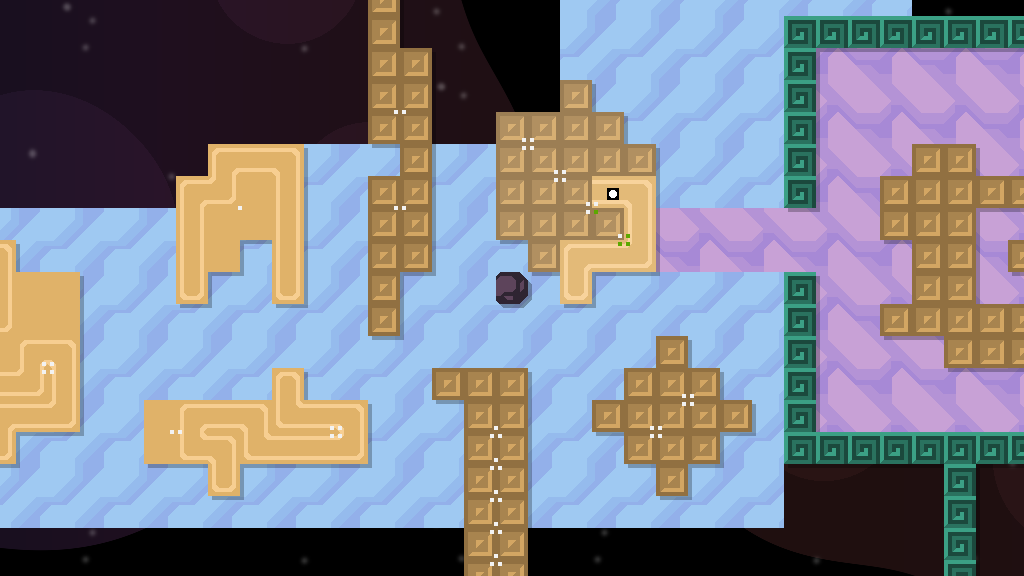 I Wanna Maker
Level editor and online level sharing system for I Wanna Be The Guy fangames. Made with a team of 7+. Entered Steam Early Access in February 2020. 2016 - present.

Steam
Website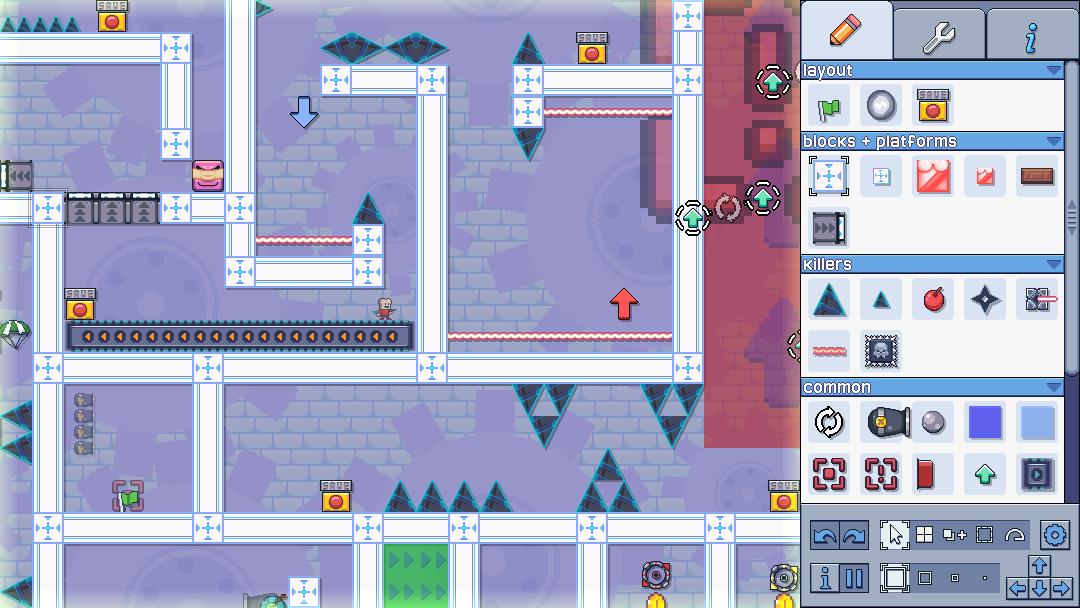 Select past games
Boxing Up Bamboo
Single-screen puzzle game about condensing objects. Part of Confounding Calendar 2022.
itch.io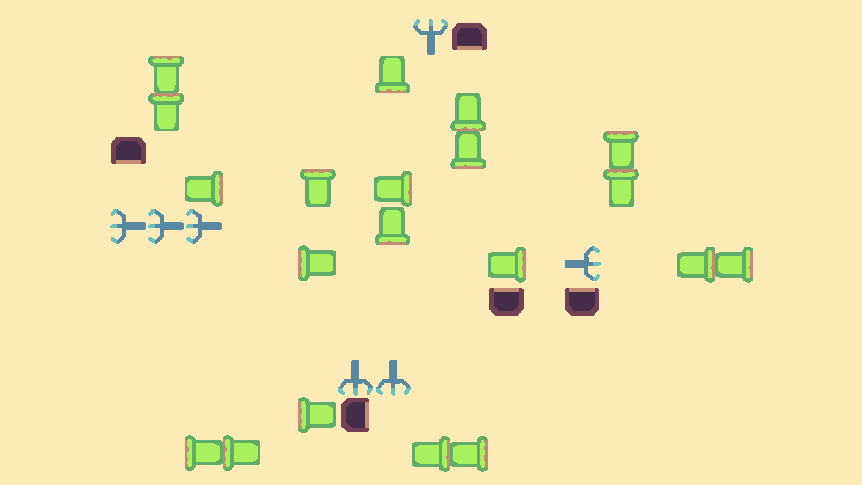 Frog Wizard Gem Quest
Sokoban-like about discovering the powers of magic gems. Made with Alan Hazelden for Thinky games are for everyone jam in 2022.
itch.io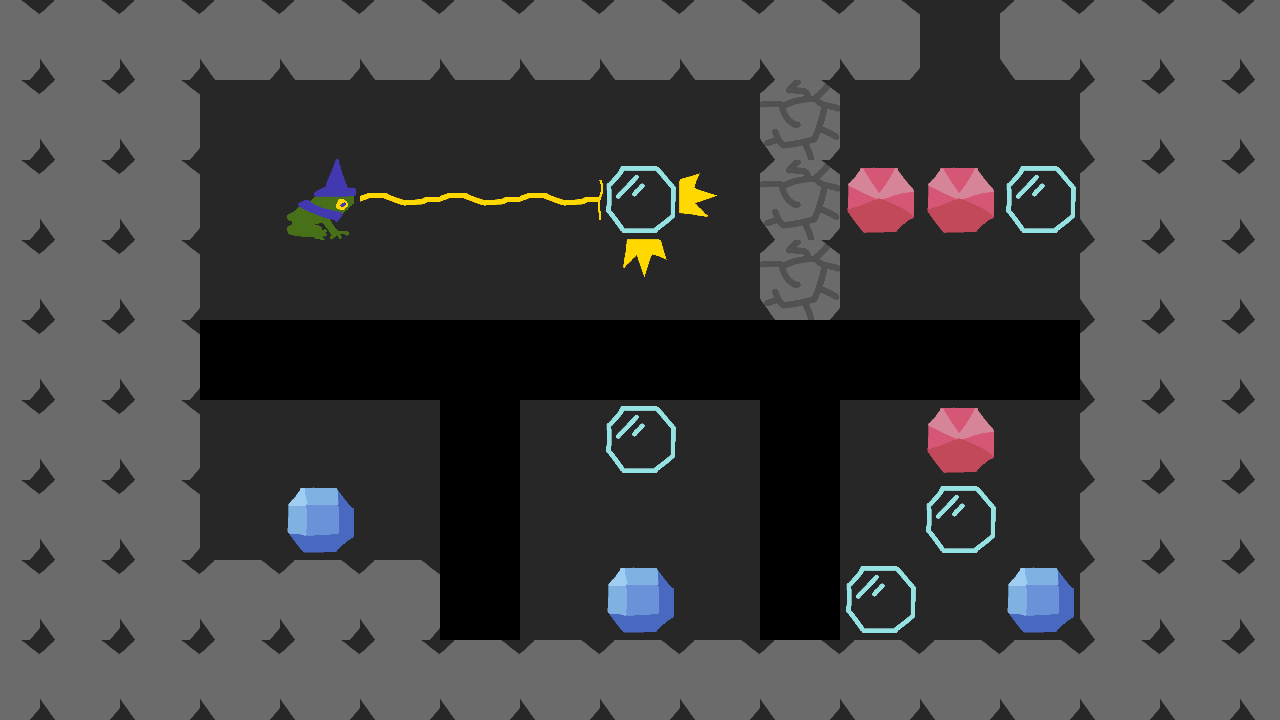 The Vacuum Cleaner in the Room
Sokoban-like about addressing the vacuum cleaners in the room. Made for Thinky Puzzle Jam in 2021.
itch.io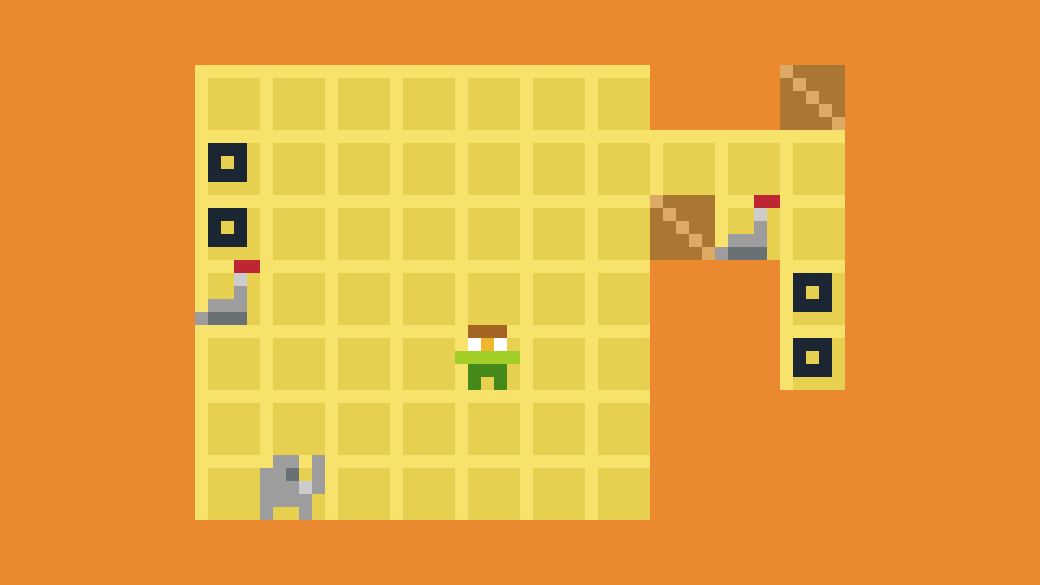 Clockwork Cat
Cute puzzle platformer about a cat who can manipulate time. Won 2nd overall in Ludum Dare 27 with the theme "10 seconds" in 2013.
Newgrounds
Ludum Dare page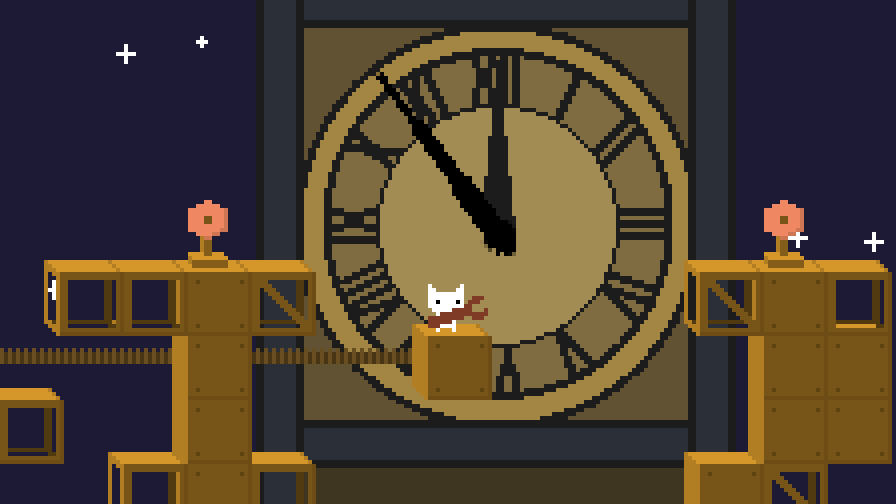 Some other projects
Hat Tricks: Hare in Box (2022) - Sokoban-like about putting magic hats atop objects
Railway to the Moon (2021) - First-person box-pulling puzzle game
Omniban (2018) - Sokoban-like about possessing objects
Fury Max: Mad Road (2018) - Co-op action game on a dynamically-shaped vehicle, school project
Twin Stick Town (2018) - Twin-stick shooter plus city builder
Closing (2015) - First-person puzzle game
Diverge (2012) - Puzzle platformer about evolving different traits
Mod levels
7 Segment Sprint (2018) - Super Mario World kaizo level
jump_byhicrine (2019) - Team Fortress 2 rocket jump map
Tools
Unity build script (2020)
Haystack (2017) - Twitch stream archive browser
I Wanna Be The Guy fangames
About I Wanna Be The Guy fangames
I Wanna Run the Marathon (2016) + AGDQ 2018 speedrun
I Wanna WandWandWand (2022)
I wanna Bread (2014)
Jtool level editor (2015)
DelFruit Info Twitch extension (2017)
List of most of my IWBTG fangame projects
Large collaborations
Spook Jam (2016)
Jingle Jam (2019)
I wanna try a Collab (2015)
I wanna try a Collab 2 (2017)